Helping Asian Wealth Management Communities interact
We were delighted to host our annual Digital Wealth event in Hong Kong – at a time when financial institutions are re-assessing their strategies and engagement of all kinds of technology.
Around 200 CEOs, COOs, heads of technology / digital, and other senior practitioners attended – from a mix of Private Banks, Retail Banks, Insurance Companies, Independent Firms & Family Offices, Asset Management Companies, and IFAs.
Many thanks again to those people who participated in and attended the event, and also to our partners.
Digital Wealth - Asia 2016
W Hotel, Hong Kong
Featured Partners
All Partners
A community of leading organisations within Asian Wealth Management
Featured speakers
All event speakers
Senior figures in Asian Wealth Management are speaking at this event
Eric Ben-Artzi
BondIT
Mathias Helleu
8 Securities
Frank Troise
Leonteq Securities
Salomon Wettstein
Synpulse
Why you should attend Hubbis events
Latest event content
All event content
Experience our latest event for yourself
Get involved in Hubbis events
Event Agenda
download pdf
Welcome Address

Keynote Address - Digibank India - revolutionising a market

What went into creating India's first mobile-only bank?
What does this mean for the future of digital wealth?
What's next for DBS in digital banking in Asia?

Panel discussion - The role of digital and fintech in the future of wealth management

What should CEOs be thinking about today?
What is your digital strategy?
How will you change the client experience?
Does anyone have a clear and differentiated digital strategy?
How can we 'walk the talk'?
What's the potential and impact of Artificial Intelligence in the future?
What's the real priority when investing in technology?
How do we measure the success of our digital wealth initiatives?

Chair

Speakers

Terence Tam

Executive Director, Head of Wealth Management Technology, Asia ex-Japan, Global Information Technology Division

Nomura

Damien Mooney

Managing Director, Head of Aladdin Wealth Tech for Asia Pacific within BlackRock Solutions

BlackRock

Michael Leung

Chief Information & Operations Officer

China CITIC Bank International

Steve Monaghan

Regional Director - Head of Edge (Group Innovation)

AIA

Frank Troise

Managing Director, Head of Digital Distribution (Asia)

Leonteq Securities

Head - to - Head Q & A - Bringing people into the digital age

How do we do this?
What are the opportunities and challenges?

Presentation - Wealth management for the digital age customer

Abhra Roy

Head, Finacle Wealth Management Solution

Infosys Finacle

With rapidly-changing customer needs and unassailable digitisation, the wealth management industry needs to evolve towards a truly customer centric, technology-based and service-driven value proposition
This presentation explores the agents of change and the transformations in the financial services and wealth management spaces for the digital age customer

Panel discussion - Change management or change the management?

Do we have the right mind-set to foster and drive change?
Who's got it right so far? And who hasn't?
What do you need to do to motivate and infect large numbers of people in your organisation with the digital 'bug'?
How do we go from planning to innovation to transformation?
Do it yourself, or get help from outside?

Chair

Speakers

Michael Haupt

Chief Operating Officer, Investment Advisor, Asia Pacific

Vontobel Asset Management

Presentation - Getting your digital bank ready

Insights and trends of Swiss & Central European banks' digital journey
Focusing on achieving client centricity and efficiency
Low hanging fruits of technology: ICOS/2
Aligning your strategy to succeed in the digital space

Presentation - The impact of digitisation in wealth management

Frank Henze

Practice Lead - Financial Services IT

Trimantium GrowthOps

Opportunities and challenges
Driving a digital agenda
Clients, advice and investments in a digital world

Panel discussion - Fintech: fantasy or reality?

Everyone who writes a line of code calls themselves a 'fintech'. What's the real definition of a 'fintech'?
Will fintechs rule the world, or implode?
Is there any genuine disruption? And are there any new fintechs now, or just bad copies?
Collaborate or die. But who do you partner with?
Human advisory versus robos. How can they co-exist?
How can it be used in the bank today?

Chair

Speakers
Panel discussion - Regulation and compliance - what can technology really do to help?

What are the regulatory and compliance challenges you face today?
What can technology do to help?
Is more coordinated risk management and compliance a priority?
How can we design and define a flexible approach?
How do we prepare for the regulatory challenges of tomorrow?

Chair

Speakers

Kelly-Ann McHugh

Head of Regulatory Intelligence, Proposition - Asia Pacific and Japan, Financial & Risk

Thomson Reuters

Amar Bisht

Head of Wealth Strategy and Advisory

Orbium

Markus Werner

Intermediaries in the Principality of Liechtenstein

LGT Bank

Presentation - Compliance and customer experience: friends, not enemies

Wealth managers have to follow regulations, but how can they leverage compliance to provide the best possible customer experience?
With a flexible IT infrastructure, wealth managers can outperform competitors in terms of customer-centricity and compliance readiness
What technology do wealth managers need to cater to client needs and wants, while ensuring compliance to current and future regulations?

Presentation - Digital wealth management – is your strategy on-track?

Is engagement at the core of your client servicing?
How today's technology delivers investment journeys to help customers reach life goals.
AI: Artificial Intelligence or Automated Investing?

Head - to - Head Q & A - Digitsing distribution – an emerging market perspective

Steven Mantle

Head of Marketing & Investor Relations

PXP Vietnam Asset Management

For funds distribution channels – what can be done to implement easier platforms for investors?
How can banks and fund houses collaborate in this way?
What's the best approach to reach the end-user most effectively and cost-efficiently?
Given young populations in countries like Vietnam – what's the best way to communicate and service their needs?

Presentation - Data management as a service

Most common problems with (investment) data management
Economy of scale – why does the service model make sense?
Where are we at, and what's likely to come next?

Panel discussion - What will you be in the future: a platform? A product manufacturer? Or a distributor?

Can we be all-things-to-all-people?
How do you fit into the digital ecosystem?
Will 'blockchain' have any real impact on banking?
What does this mean for private banks, retail banks and asset management companies?
How will this either improve revenues or cut costs?
Will tech giants rule banking?
What does the bank ecosystem look like in the future? How open and connected do you become?

Chair

Speakers

Bobby Bok

Head of Wealth Management Solutions, North Asia, Financial & Risk

Thomson Reuters

Panel discussion - Innovation - enhancing the client experience

Everyone is competing against everyone – what do you need to do to stand out?
How can you be relevant? And also adapt and change every year?
The landscape in China is changing quickly – how are the innovations driving disruption?
How do you need to change the client experience?
What are the needs of our customers? How are they changing the dynamics of their relationships with their wealth managers?
What are the emerging technologies that will shape our world?
Millennials create a unique conundrum for big banks - how should you cater to their digital expectations?

Chair

Speakers

Donald Soo

Chief Executive Officer

Orb Global Wealth Management
Digital Wealth - Asia 2016
W Hotel,Hong Kong
Speakers
Eric Ben-Artzi
BondIT
Mathias Helleu
8 Securities
Frank Troise
Leonteq Securities
Salomon Wettstein
Synpulse
Yai Sukonthabhund
Crossbridge Capital
Phil Neilson
Just Jenius Technology
Michael Haupt
Vontobel Wealth Management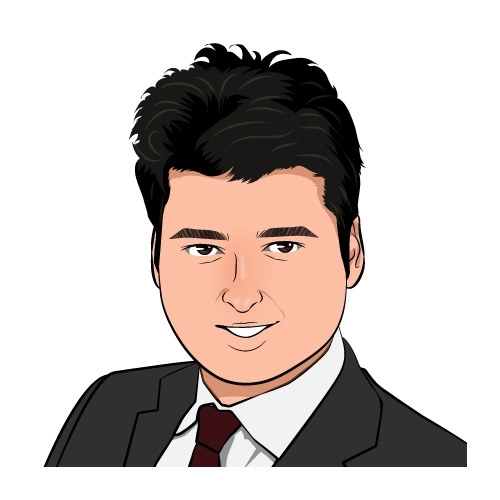 Igor Djurdjevic
Appway
Abhra Roy
Infosys Finacle
Hans Peter Wolf
Appway
Steve Monaghan
AIA
Jonathan Ha
Red Pulse
Kelly-Ann McHugh
Thomson Reuters
Ned Phillips
Bambu
Marko Milek
State Street
Michael Leung
China CITIC Bank International
Deborah Repak
First Rate
Damien Mooney
BlackRock
John Robson
Quantifeed
Mark Buesser
IMTF
Bobby Bok
Thomson Reuters
Eddie Thai
500 Startups
Markus Weidmann
LGT Bank
Stephane Dubois
Xignite
Donald Soo
Malabar AI
Amar Bisht
Orbium
Olivier Crespin
CIMB
Terence Tam
Nomura
Charlie O Flaherty
Crossbridge Capital
Michael Gerber
360F
Frank Henze
Trimantium GrowthOps
Steven Mantle
PXP Vietnam Asset Management
Julian Kwan
InvestaX
Loic Wymann
Orbium
Digital Wealth - Asia 2016
W Hotel,Hong Kong
Photo gallery
Full gallery